Why do Clinical Trials Underrepresent Minority Groups?
05 Feb, 2023
7 Minutes
Evidence for the effectiveness and safety of novel medicines must be produced through clinic...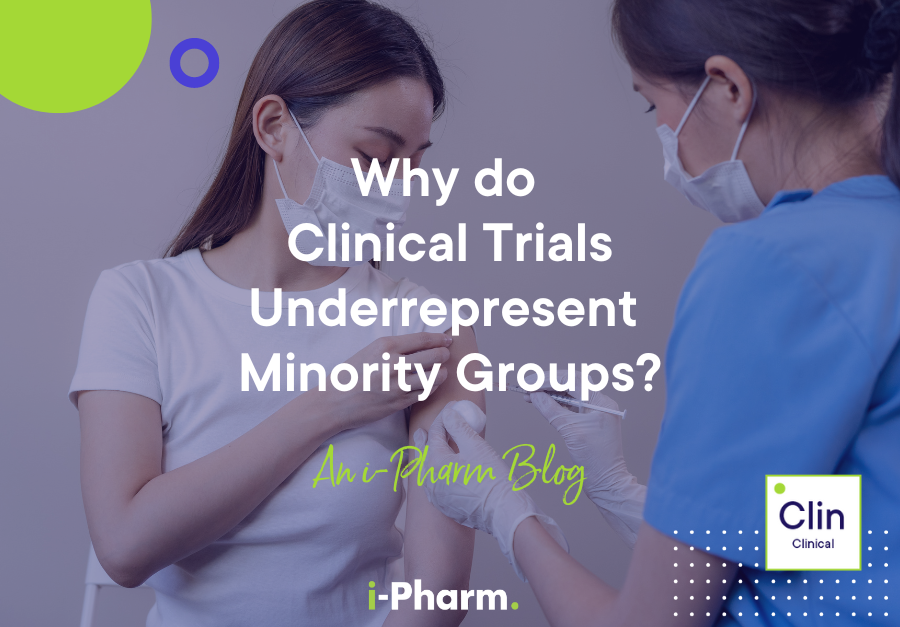 Evidence for the effectiveness and safety of novel medicines must be produced through clinical research. A diverse group of participants is required for clinical trials in order to ensure that the trial population is representative of the patients who will use the medication or medicinal product and that the results are generalizable. Clinical trials' lack of diversity is an ethical, scientific, and clinical problem. The following article will explore some of the barriers faced in the representation of minority groups in clinical trials and how we can potentially overcome this.
What is the importance of diverse participation in clinical trials?
Clinical trials are experimental studies involving human participants to assess the safety and efficacy of medical items such drugs, vaccinations, or devices. These studies may also reveal which medicines or treatments are more effective for a certain population of patients or for a particular subset of patients. For clinical trials to advance healthcare, it is essential that participants come from a variety of backgrounds.
However, this is currently untrue; individuals from diverse racial and cultural backgrounds are underrepresented in clinical research. The Federal Drug Administration published a Drug Trials Snapshot in 2020 that included an overview of the demographic details of participants in drug clinical trials. According to the analysis, 56% of women, 75% of White people, 8% of Black African Americans, 6% of Asian people, 11% of Hispanics, 30% of participants 65 years of age and older participated in clinical trials for new molecular entities and therapeutic biologics. The findings showed a rise in the number of female clinical trial participants. Clinical trial participants' racial diversity, however, remained relatively low.
This is problematic since different age groups, races, and ethnic groups may respond to medical items differently. Therefore, it is essential this issue is resolved urgently in clinical research studies to ensure the efficacy and effectiveness of healthcare.
What factors are affecting the representation of minority groups?
Many factors have been identified in contributing to the ongoing issue of minority underrepresentation in clinical trials. These barriers, and not limited to, highlight the problems prevalent in the medical field, specifically within clinical trials, that may be remedied to improve the experience of clinical trials:
Personal Risk/Fear Perception
Patients are understandably afraid of the unknowable effects of the interventions being tried since clinical trials are, in fact, trials. Fear is one of the factors that prevent patients from taking part in clinical studies. Patients may decide not to participate in clinical trials as a result of not knowing the (in)effectiveness or potential risks of trial treatment. Fear was one of the most often mentioned reasons by patients for not enrolling in clinical trials, according to a recent assessment of more than 400 papers on recruitment to medical studies.
Lack of Knowledge and Education About Clinical Trials
Lack of awareness of clinical trials, particularly among minority populations, is a major obstacle to patient enrolment in a clinical trial. Patients frequently are not aware of active clinical trials. Findings from a study showed that after reading the literature provided by providers on the relevant clinical trial, individuals were more inclined to sign up for participation in the research. The study emphasises how the enhanced possibility of engagement is influenced by providers' word of mouth, understandable reading material, or other forms of education.
Cultural and Language barriers
Often cultural outlooks towards experimental medicine can be different. For instance, a study examined the perspectives of patients on clinical research in the US, rural China, and metropolitan China. According to the study, just 1–10% of Chinese patients showed the same attitude toward participating in research as 20–30% of American patients. Furthermore, the Chinese patients (60%) expressed far greater concern about personal safety than did the Americans (20%).
Language barriers are very important reasons why minorities do not participate in clinical trials. These limitations might make it difficult for minorities to comprehend and feel comfortable with the entire clinical research process.
The above barriers are some of the key factors affecting the underrepresentation of minority groups. Other factors include financial burdens, ineligibility due to comorbidities, time commitment and mistrust. Researchers should be able to identify the modifications that must be made to ensure that people participate in clinical trials and feel comfortable doing so by evaluating these characteristics. For clinical trials to advance healthcare, it is essential that participants come from a variety of backgrounds.
i-Pharm Consulting is a leading provider of staffing services in the Clinical space. We support our clients throughout the entire drug development lifecycle, from drug discovery to pre-clinical research and clinical trials. At i-Pharm, we value cultural and ethnic diversity. We aim to promote equal opportunity and fairness in our recruitment processes. We are a specialist recruiter which can guide clients to streamline their recruitment processes and attract more talent efficiently through a knowledgeable and unbiased perspective.
Get in touch here to find out more.