Taking on the war for talent in biometrics
21 Dec, 2021
7 Minutes
There is a huge shortage of biostatisticians across every European market right now, with so...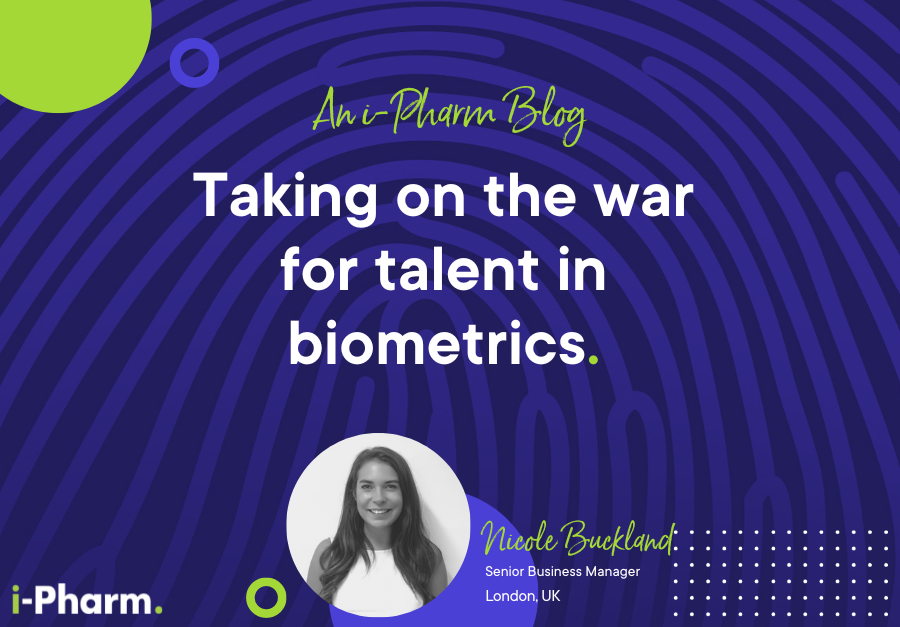 There is a huge shortage of biostatisticians across every European market right now, with some estimates indicating there are as many as 12,000 vacancies. The war for talent has never been fiercer, with every clinical research organisation and large pharma company struggling to fill gaps in their biostatistics teams. I'm being asked all the time how clients can secure candidates ahead of the competition, and the truth is it's tough but there are ways to overcome the barriers.
First up, I'm genuinely excited to hear that more organisations are now embracing the idea that interviews should be a two-way process. My advice is that the candidate experience needs to be at the heart of every recruitment exercise because there really are very few candidates available and they want to feel wanted.
The other great differentiator is being prepared to move quickly. It really does pay to be as efficient as possible in the interview process, and rather than running three stages over two weeks, work to reduce that by rolling stages together. We have some partners that are currently making offers after one stage and involving all relevant stakeholders in that initial interview. Any outstanding questions from the candidate can be managed through further meetings, but quick decision-making is a great sign of commitment and can go a long way to securing a candidate's acceptance.
We see a lot of companies going to great efforts to attract talent by offering signing-on bonuses, enhanced salaries, better training and development opportunities, and a much broader ability to work remotely. All of these things matter, and clients should be prepared to bring their culture and values to life for candidates, demonstrate flexibility, and work hard to uncover an individual's motivations. Again, talented individuals appreciate genuine engagement from a potential new employer and effort put into compatibility.
The companies having the most success in attracting talent at the moment are those that are agile, able to make things happen quickly to beat the competition, and prepared to deliver the best candidate experience. It pays to view your agency relationships as strategic partnerships because the more insight my team gets from a briefing, the better placed we are to act as an extension of your brand. Detailed job briefings with stakeholders are really valuable in enhancing everyone's ability to sell the opportunity in a compelling way.
We know there is a real shortage of data talent across our industry, which is ultimately going to require a bit more creativity to shift the dial long term. Data scientists – or would-be biometrics professionals – can and will be attracted into pharma from other industries, and with the right investment in training and development have the potential to add great value. We have seen individuals build credible careers coming from financial services, manufacturing, fintech and global PLCs, who run large-scale data-driven projects with similar systems. But for now we see no appetite for that kind of alternative, strategic thinking.
Where we do see some more forward-thinking solutions is in the contracting space, where clients are increasingly willing to hire biostatisticians on a short-term basis if they can't fill permanent vacancies. We know that permanent hires are often the preference, but we have recently supported clients with high demand on large projects and been able to source the skillsets they needed on a contract basis while they waited to find a longer-term fit. We have found great candidates for roles lasting six or 12 months, based across the UK and Europe, who can make a huge difference to a project and unlock pain points for constrained clients.
This is a tough market to hire in and that may not change any time soon. The war for talent is real, but there are certainly things you can do to help you win it.