Career guidance, trends, and insights into the Regulatory Affairs Market
28 Sep, 2022
7 Minutes
Why is Regulatory Affairs an attractive career choice? Regulatory Affairs (RA) plays a vi...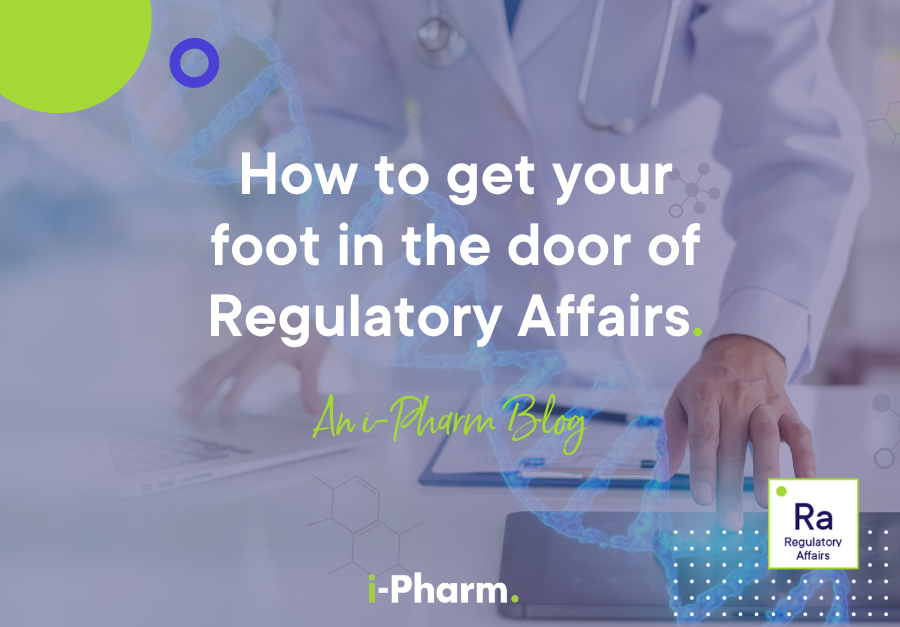 Why is Regulatory Affairs an attractive career choice?
Regulatory Affairs (RA) plays a vital role in any life science company. RA professionals are responsible for ensuring companies that manufacture and market medical products, follow regulatory standards for producing both safe and effective products. There are many reasons why this versatile profession has become an attractive career choice recently.
Firstly, it is important to highlight that there is an increasing demand for RA professionals. According to Business Wire, the global RA market is expected to register a CAGR of 8.4% by 2028 which will continue to result in many opportunities for growth and upward mobility. In addition to this, a career in RA will grant you access to a wide range of career options as you can find employment in various sectors, such as biotechnology companies, clinical research organisations and government agencies.
You will also have the ability to make an impact, as you will be playing an integral role in bringing essential healthcare products and drugs that save lives to the market.
How can I start my career in RA?
Breaking into the global RA space might not be as clear-cut as pursuing medicine or law, where the path to a successful career is more established. Unlike these areas, RA professionals come from a variety of backgrounds. There is no one degree that promises a successful career in this field.
Firstly, a bachelor's degree in a life-sciences-related field is usually necessary to start your career in RA as it is vital to understand the research and experimentation that goes into developing new pharmaceuticals. The work is extremely detailed, so you will need to make sure that you possess strong attention to detail, as a more senior RA professional may need to write and accurately review scientific data in extremely lengthy documents.
You will also need to have strong written and communication skills as you will be required to explain the reasoning behind your recommendations to busy senior management officials. In addition to these skills and qualifications, current employers will look at whether you have demonstrable research experience, drug development lifecycle knowledge and experience working with cross-functional teams. Work experience or an internship in the pharmaceutical industry can be useful and provides insight into the industry.
Regulatory Affairs is a highly sought-after career path in Life Sciences, and, combined with demand from employers for prior experience, creates very high barriers to entry. Consequently, it is important to look at alternate approaches to find a way in. A common theme that we find is that candidates have greater success coming from a Quality Assurance background, as there are overlaps with Regulatory CMC. Employers do often consider candidates with a QA background for Regulatory CMC roles. There are also good initiatives for young professionals such as GSK's Future Leaders Program, which is well worth taking a look at!
The evolving RA landscape
The complexity across RA demands new solutions, with certain emerging trends influencing hiring patterns in the industry. These advances will likely expand the scope of work for RA professionals and shift employer demand towards new skills.
Machine Learning (ML), a subset of Artificial Intelligence (AI), is the next generation of tools to automate RA. Currently, information gathering through different sources, verifying the information, and then presenting it to regulators is a tedious and time-consuming effort. AI can significantly decrease the required funds and timeline, while eliminating mistakes, simplifying the compliance process altogether.
Beyond AI, there are tools that can scan information from social media to assess whether any reports mentioning a product need to be reported as a concern for safety. As social media continues to evolve, organisations are looking to develop guidelines to regulate online communications and language to ensure consistency with product and labelling information.
i-Pharm Consulting is a leading provider of staffing services in the Regulatory Affairs space working with a large range of Pharmaceutical, Biotechnology and Contract Research Organisations.