Top 5 Drug Development Trends of 2023
26 Sep, 2023
10 mins
As the charge toward a high-tech future steams ahead, many sectors of the economy are lookin...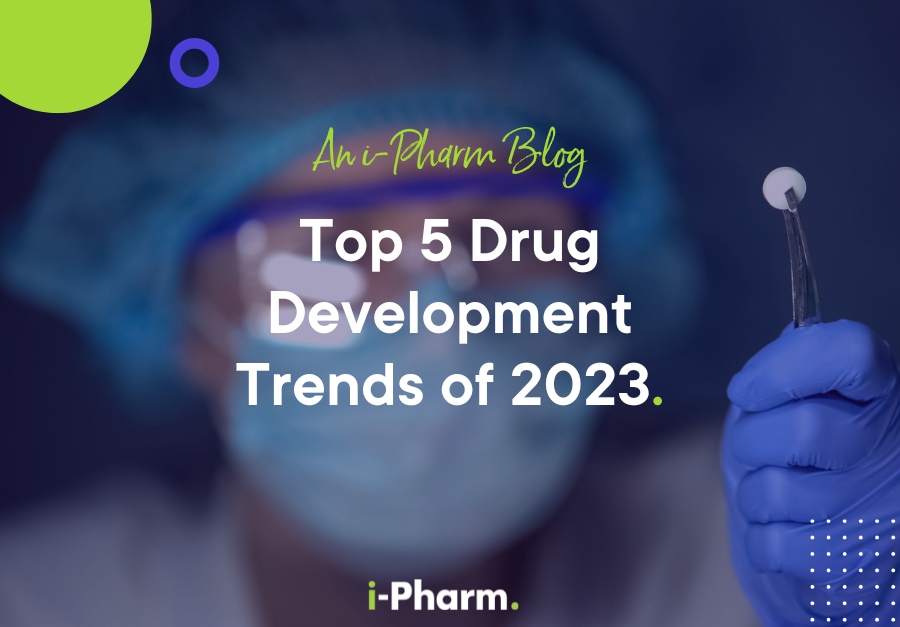 As the charge toward a high-tech future steams ahead, many sectors of the economy are looking for forward-thinking and innovative ways to adapt. This is particularly apparent in the pharmaceutical industry, with drug companies endeavouring to modify their operations to keep up with the latest trends. From the development of AI technology to the growing shift toward personalised medicine, numerous factors are revolutionising the drug development process.
With the pharma industry set to spend a staggering 3 billion US dollars on AI in drug discovery by 2025, pharmaceutical companies are responding by making strides to evolve with the times. While the drug development sector experienced significant disruption during the Covid-19 pandemic, the crisis urged companies to adopt new, technologically-driven pharmaceutical manufacturing methods, many of which are still implemented today.
In this guide, we'll explore 5 of the top trends that are making a significant impact on the drug development sector.
5 Trends Shaping Drug Development
Drug development is a dynamic and ever-evolving sector, with forward-thinking and innovative trends appearing all the time. The impact of these trends is already visible as of 2023, as pharmaceutical firms are increasingly occupied with harnessing the power of digital and automated technologies to streamline and cut the cost of their operations. To find out more about what is driving this aim, let's delve into 5 of the most influential trends that are taking the pharma industry by storm.
1. Artificial Intelligence
Artificial intelligence has been the most revolutionary technology to emerge in recent years. It has the potential to reshape vast sections of the global economy, and the pharma industry is no exception. AI is a useful tool for optimising the drug development process and can help pharmaceutical manufacturing companies to save time and money.
The standard drug development timeframe is around 12 years, and repetitive tasks such as sifting through thousands of drug molecule candidates take up valuable research time. By utilising AI capabilities such as reasoning, solution search, and machine learning, pharmaceutical scientists can narrow down drug candidates quicker, thereby reducing time and costs in the drug discovery stage.
With investments in advanced technology such as AI soaring, many pharmaceutical manufacturing companies have struck deals with leading artificial intelligence companies. For instance, the pharmaceutical industry company Sanofi has partnered with multinational technology firm Baidu to pursue AI-driven drug discovery. It is no understatement to declare that AI is revolutionising the drug development process, and given its potential to optimise processes and save costs, this trend shows no sign of slowing.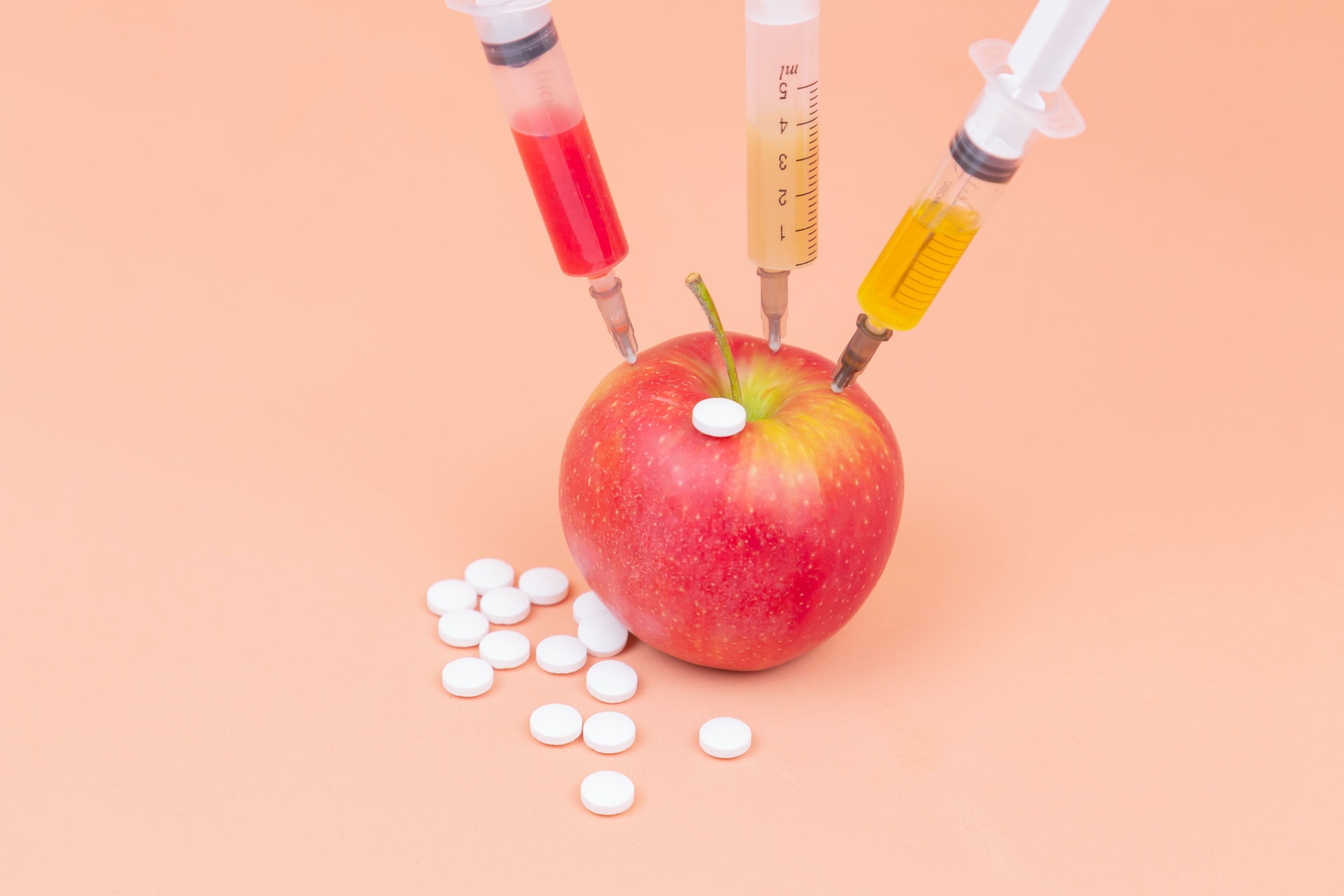 2. Virtual Clinical Trials
The world of clinical trials underwent an unprecedented transformation during the Covid-19 pandemic. Amid accelerated vaccine research and lockdowns across the globe, pharmaceutical manufacturing companies were forced to look for new and innovative ways to conduct clinical trials.
The virtual clinical trial is an innovative research concept that refers to trials that collect data from participants in non-traditional health settings. This digitally-driven approach reduces the necessity to travel to clinical sites, and participants can be targeted via social media sites and web-based platforms. Instead of attending health facilities, participants are sent all the relevant pharmaceutical substances and equipment.
While virtual clinical trials remain relatively underutilised by clinical researchers, they are growing in popularity. The pandemic rapidly advanced the progress of remote trials, and research shows that there has been a 50% increase in their use since 2020. Proponents of this research method hope that adopting virtual clinical trials will allow pharmaceutical manufacturing companies to quickly adapt their research in the event of future health crises.
The convenience and cost-effectiveness of virtual clinical trials make them appealing to drug researchers. Another key benefit is that they boost participant engagement rates, as the advanced technology utilised in these trials allows participants to take part regardless of whether they reside in a rural community, have disabilities, or lead hectic lives. Other advantages include more diverse patient populations and the ability to collect real-time data.
Whether you are a pharmaceutical company looking for the best and brightest professionals or a stand-out candidate looking for your next career opportunity, we are here to support you. To learn all about how we can help you achieve your goals, we encourage you to get in contact with our pharmaceutical recruitment specialists today.
3. The Need for Global Vaccination
The rapid rollout of vaccines during the Covid-19 pandemic was an unrivalled scientific achievement but was only possible due to the collaboration of regulators and pharmaceutical manufacturing companies. Though this feat was undoubtedly an unprecedented success, it also highlighted the deep inequalities in producing vaccines for the global population.
Data shows that advance purchase agreements for Covid-19 vaccines favoured more affluent countries, and the populations of many low and middle-income countries will remain unvaccinated until at least 2024. Although wealthy nations have made vaccine equity pledges, the world fell short of the WHO's 70% global vaccination coverage target by 2022. In collaboration with regulators and scientists, pharmaceutical manufacturing companies must play their part in addressing and tackling this global imbalance.
Companies and governments have been criticised for lacking vaccine pricing and contract terms transparency. This issue has made it more difficult for lower-income countries to secure vaccines for their citizens. By removing unnecessary contractual barriers, expanding and strengthening supply chains, and addressing social factors regarding hesitancy, pharma companies can contribute to the drive toward global vaccine equity.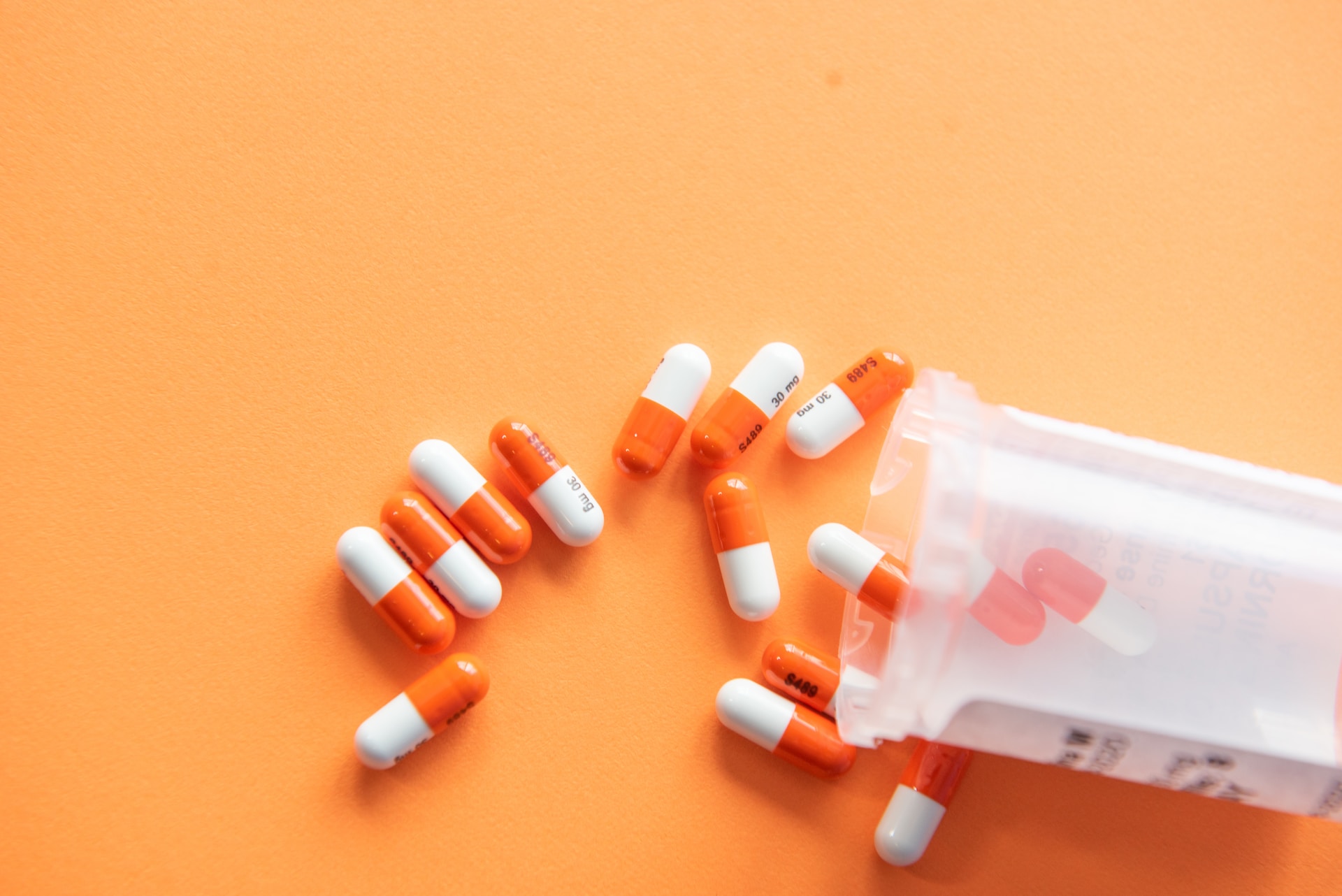 4. Digital Health Technologies
Digital health technology is becoming an increasingly integral part of the drug development process, particularly in virtual clinical trials and remote patient monitoring. Advanced technology in digital health has produced several innovations, including wearable devices, mobile health apps, and telemedicine. Many people already use digital health technology as part of their daily lives, whether it be for tracking fitness or monitoring sleep.
The global digital health market is set to exceed 650 billion dollars by 2025, and many experts recognise its potential to improve patient care and enhance drug development. The pharma industry recognises the opportunities digital health technologies offer and how they can be used to collect accurate, real-time personal health data and develop personalised medicine.
While digital health technology has countless benefits, there are a number of drawbacks that drug companies must consider. Ethical dilemmas regarding where electronic health records and personal data will be stored are a genuine concern for patients and researchers alike, and some patients may have trouble using technology in general. Despite these challenges, the rise of digital health technology is a trend that is likely to continue for the foreseeable.
5. Personalised Medicine
Following years of a one-size-fits-all approach to medicine, the drug development and healthcare sectors are striving towards personalised medicine. Personalised medicine is the idea that drugs and medical interventions should be tailored to suit a patient's individual needs rather than making decisions based on general disease categorisations. It has various potential benefits that make it an appealing approach to drug development, such as the ability to prescribe more effective drugs, preempt disease progression, and predict disease susceptibility.
There are various ways that pharmaceutical manufacturing companies can implement personalised medicine into their drug development processes. For instance, a researcher may want to examine whether a drug designed to target a specific gene mutation is only effective in patients who have that mutation, and a personalised medicine approach would help to identify the patients who are most likely to respond to the drug. It can also be used to determine the optimal drug dosage for a particular patient and monitor the patient's response to therapeutics.
The growth in personalised medicine has led many experts to predict that the era of trial-and-error prescriptions is coming to an end. Providing patients with optimal treatments that tend to their individual medical needs is not only likely to improve their health outcomes, but it also has the potential to lower their healthcare costs by removing the need for multiple diagnostic tests.
The move to widespread personalised medicine will be a gradual process, not least due to an ever-complex regulatory landscape. However, personalised medicine will likely become a ubiquitous part of the pharmaceutical and healthcare industries soon.
The Final Word
The pharma industry is undergoing a transformative phase driven by advanced technology and changing healthcare needs. In this guide, we have delved into 5 leading trends revolutionising drug development, including artificial intelligence, virtual clinical trials, the need for global vaccination, digital health technologies, and personalised medicine.
These trends signify a move towards a more efficient, patient-centric drug development sector. Embracing these innovations will streamline operations, drive better health outcomes, and help pharmaceutical companies adapt to future challenges in healthcare.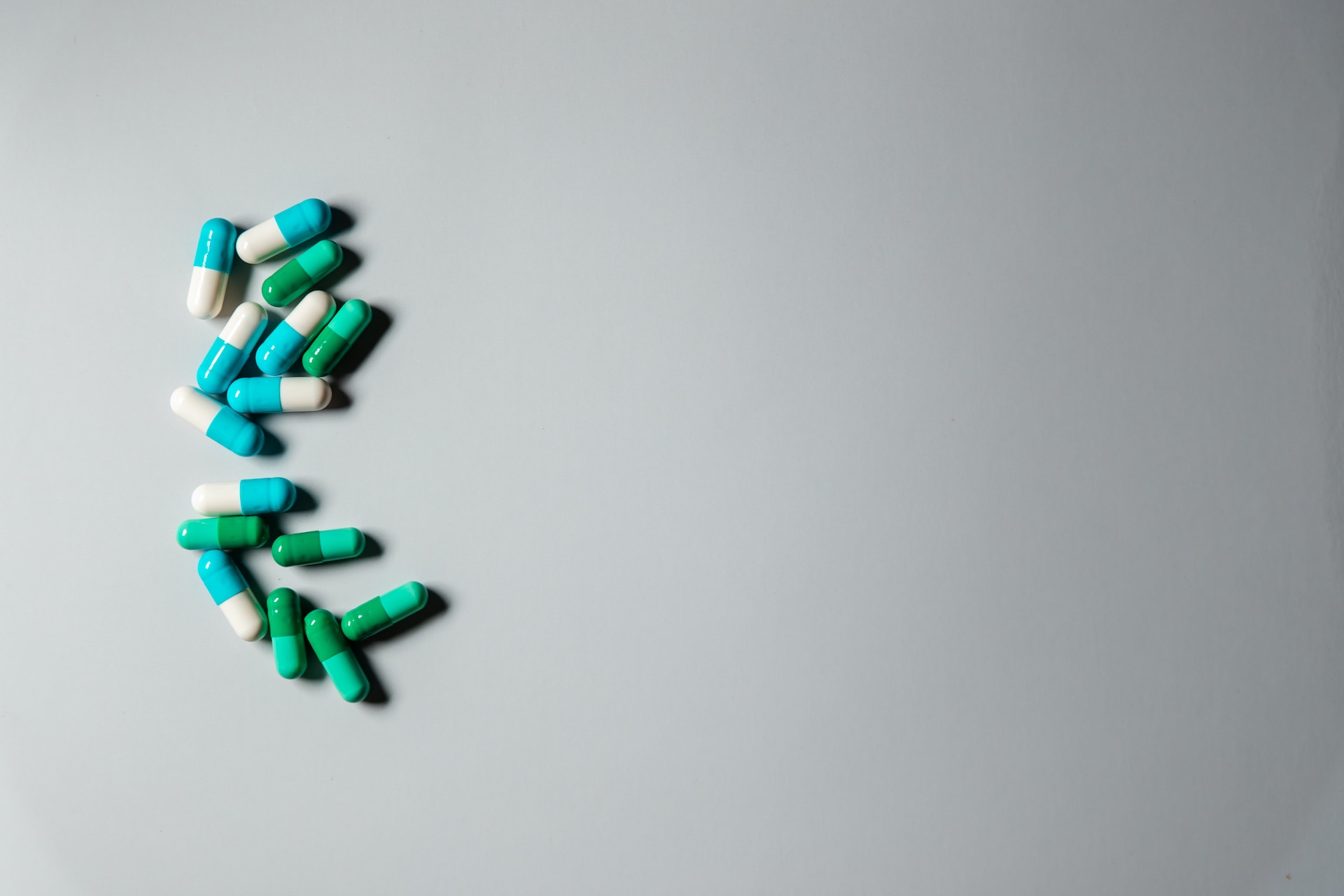 Our Commitment to Pharmaceutical Recruitment
At I-Pharm, our pharmaceutical recruitment consultants have connected excellent candidates with top pharmaceutical jobs since 2008. From drug and product safety to quality assurance, we specialise in a wide range of sectors, and our market-leading client services have helped many companies to source exceptional talent. Passionate about placing people at the heart of life sciences, we are proud to have positively impacted the pharmaceutical recruitment space.